Woodworking is a crucial piece of our projects.
Not only do we favor organic materials, and regional woods especially, we have fallen in love with the limitless possibilities that wood offers to the skilled carpenter.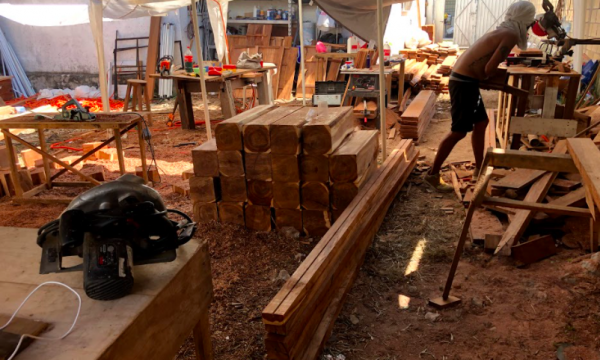 Over time we've produced countless items in our very own workshop for the needs of events, brand activations, weddings, etc
From basic furniture such as chairs and tables to backdrops and full scale custom-designs, our humble workshop has proven that with technique and creativity, the sky's the limit.
We love this craft.
---